EARLY CAREERS AT OMG
We are always looking for the next cohort of future leaders who have the potential to be just as passionate about media and advertising as we are. We have a range of apprentice and assistant level roles in different departments across the group that require no previous experience in the industry.
Working at a media agency
Simply put, a media agency takes a client's messaging for their brand and looks at how best to strategically communicate it to the consumer, taking into account people's habits and behaviours (when and what they watch, read, listen to, how they buy products etc.). A media agency will typically have many departments that cover each specialist area within this process, all working together to deliver commercially successful, outstanding campaigns for the client.
We regularly recruit for the following entry level roles and apprenticeships: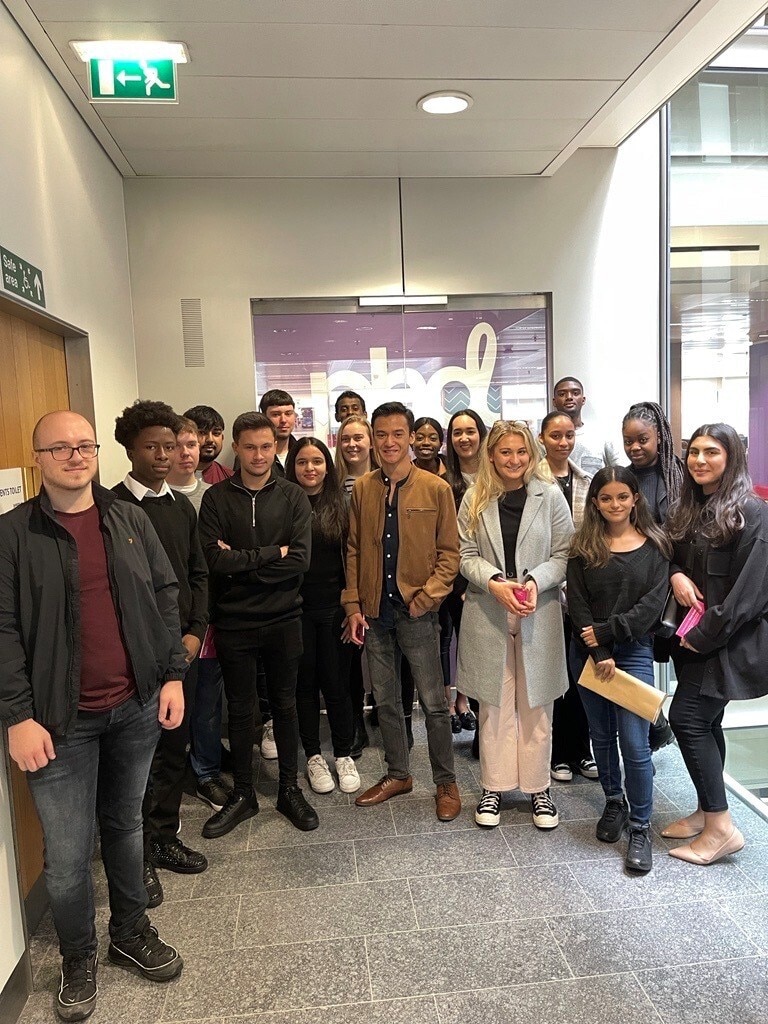 Digital
Here you will get the opportunity to build your digital skills and work with platforms like Google, TikTok and YouTube on exciting campaigns for our clients.
Biddable Assistant
Planning and optimisation for Paid Search & Paid Social campaigns.
Biddable Assistant
As part of the team, you will help to coordinate campaign strategies for social and search channels which include but are not limited to Google, Bing, Meta (Facebook), YouTube, Snapchat, Twitter, Pinterest and TikTok. You will help track and manage digital budgets and help create client presentations.
Programmatic Assistant
Help plan, evaluate and use programmatic technology to deliver best in class digital campaigns.
Programmatic Assistant
You would typically support the team in delivering best in class digital audio and video campaigns using programmatic technology. You will learn how to use different demand-side platforms to set up and report on a variety of different campaign types across audio and video environments. Full training will be provided via internal onboarding programmes and the opportunity to be trained by globally renowned and market leading technologies such as Google, Amazon, and The Trade Desk.
Ad Operations Assistant
Provide campaign trafficking across digital channels including Display, Audio & Visual, Paid Social and Paid Search.
Ad Operations Assistant
You will support on delivering these campaigns for clients, helping them to go live, troubleshooting errors in a timely manner, and measuring campaign success.
You will help build reports using monthly billing data and be responsible for managing any queries in a timely manner.
Data Operations Assistant
Provide campaign activation across digital channels including Display, Audio & Visual, Paid Social and Paid Search.
Data Operations Assistant
You will be responsible for making sure all parts of campaign trafficking are correct. This will include, but is not limited to, ensuring each campaign passes quality control, troubleshooting and reporting – this is a great role for someone looking to start their career in the technical side of digital advertising.
Client Services
Here you will get the opportunity to work with an exciting range of clients and their brands, developing creative ideas and helping plan award-winning media campaigns.
Client Assistant
Support the client team on the day to day running of the client's media activities.
Client Assistant
This can include assisting on responses to briefs, being involved in briefing and co-ordinating with the specialist teams and ensuring campaigns are being implemented and tracked effectively and to the highest standard. You will also help deliver innovation, keeping the team updated on the latest trends and opportunities.
Media Assistant
Help plan and manage media campaigns across all forms of media.
Media Assistant
The media team are key client contacts with the agency, working closely with the specialist teams to respond to client briefs. You will typically have contact with well-known media brands and some client communication on specific tasks. You will support on a defined number of client accounts, helping with financial invoicing, running reports, monitoring bookings and providing general team support.
Connected Performance Assistant
Helping plan and activate media campaigns.
Connected Performance Assistant
You will work with an experienced team of account managers and planners to ensure the ongoing delivery of great work and involvement in the development of digital media strategies for clients. You will work closely with internal department teams to understand and learn from scratch the fundamentals of how marketing works from the ground up. Being involved in or exposure to areas such as technology, platforms, data and media, the role gives you the opportunity to build and development in what is an exciting, dynamic and future facing industry.
Media Partnerships & Content Assistant
Briefing, ideation, project management and activation of campaigns.
Media Partnerships & Content Assistant
The Media Partnerships and Content Assistant role is varied, enabling you to work across key media channels: from a print or radio partnership, to TV sponsorship and digital activation. You will gain knowledge across key channels, working very collaboratively with wider specialist teams.
AV Assistant
Helping plan and buy campaigns for TV, Cinema, VOD, Radio and Digital Audio.
AV Assistant
As an AV assistant, you will help buy these campaigns on behalf of a range of clients, building good working relationships with the client teams and work collaboratively with media owners.
Insight Assistant
Understand consumer behaviour, purchase patterns and how best to reach them through advertising.
Insight Assistant
The Insights team help clients understand how their brands and sectors are performing, providing guidance on wider consumer trends and behaviours, often both in the UK and internationally. You will help on research, campaign measurement, and performance as well as learning how to analyse data and identify insights that are relevant to the brand and market.
The Application Process
To help reduce bias and increase fairness, we have moved away from CVs for early careers and now ask you to respond to 3-5 skills-based questions depending on the role applied for. You will also need to complete a timed math test, scoring 70% or above to be considered for a role. If you are successful, we will contact you to schedule an interview with the hiring manager. A hiring manager is the person the role reports into.
The Interview process
The interviews are typically a 1-stage, process held online via MS Teams. The interview process includes competency and behavioural questions along with a short task. The behavioural questions will focus on finding out more about you as a person and the competency questions will ask you for examples of situations. We cover off example questions below.
You will be briefed on the task prior to your interview to present/discuss in the interview with the hiring manager. This interview is an opportunity for the hiring manager to find out more about you, and a chance for you to find out about the role in more detail and ask any questions you may have about working at OMG.
Once the process is complete, we will follow up with some feedback for you, and also inform you if you have received an offer or not. You will have one point of contact from the recruitment team throughout the process to answer any questions/queries you may have. We want everyone to make the most of the opportunity to shine and showcase your talents and we are happy to make adjustments in the test and recruitment process so you can be your best.
Example questions in an interview
Here are a couple of example competency based questions that could be asked during the application process:
Tell us about a time someone has taught you something in the last 12 months. How did you get the best out of the learning process and what was the end result?
Please share an example of where you've played a role in a team that worked well together. How did you contribute and what was the result for that team?
Tell us about a time you had to solve a problem quickly. What did you do?
A golden tip to answer questions like this is to follow the STAR method when answering:
Situation - describe the situation
Task - describe the task you had to do
Action - what action did you take to complete the task?
Result - what was the end result of your action?
You could also be asked general questions to get a better understanding of what interests you about media and a little bit more about yourself:
What drew you to apply for a role at Omnicom Media Group?
Tell us about a recent advertising campaign from a brand you really liked and why it appeals.
What accomplishment are you most proud of and why?
What skills do you think are important to help connect with a client?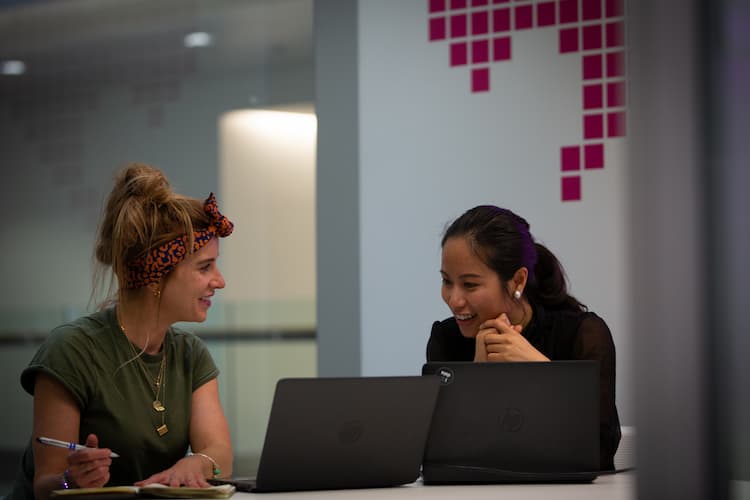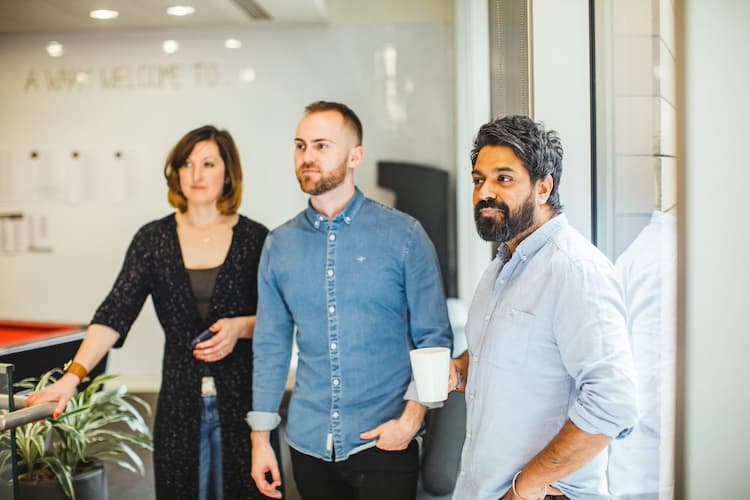 Interview Tips
Do your research
Find out some information on the company, have an idea of some of the brands they work with, be aware of any recent articles about them. Campaign is a great source for media and advertising news and you get access to a number of free articles every month. Read the job description carefully so you are familiar with the role.
Think about your skills
What skills do you have that could be relevant to this job? They don't need to be from a previous job you have done, there's lots of skills in your personal life that can transfer to work. For example, have you ever organized a day out with friends, taken part in a football tournament, or raised money for charity? Think about the role you played in the situations and how that could be used in a work setting.
You probably have more experience than you realise!
Any experience is relevant – from part time jobs, working in retail or hospitality to school projects etc. Make a list of your different experiences and how you think they could be relevant for the role.
Think about how to present yourself
Even though most interviews are still taking place virtually, it's still important to present yourself professionally. Plan what you're going to wear and get it ready before the interview. Make sure your phone is on silent so you don't get disturbed during the interview.
Ask questions
You will have time in the interview to ask questions. It's ok to write them down before the interview so you have them to hand. Ask questions that show you have an interest in the role and the company. For example, what does a typical day look like in that role, what's the interviewer's favourite campaign they have worked on?
Timing
With virtual interviews, check you're connected to Wi-Fi ten minutes beforehand to avoid any technical issues and double check you can join the Teams link. Don't forget, you can contact the recruiter if you have any problems.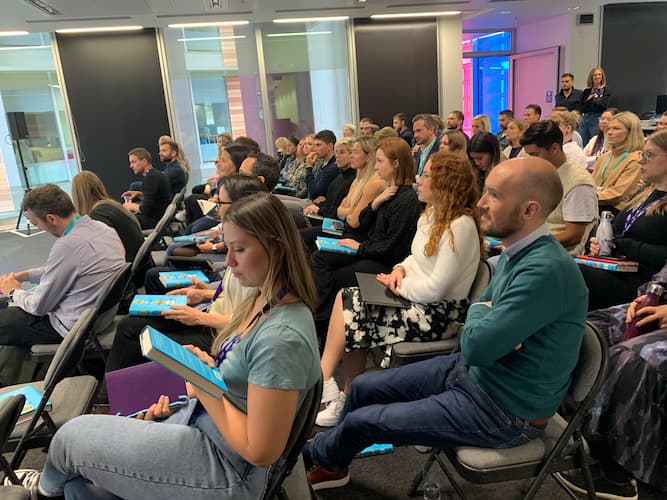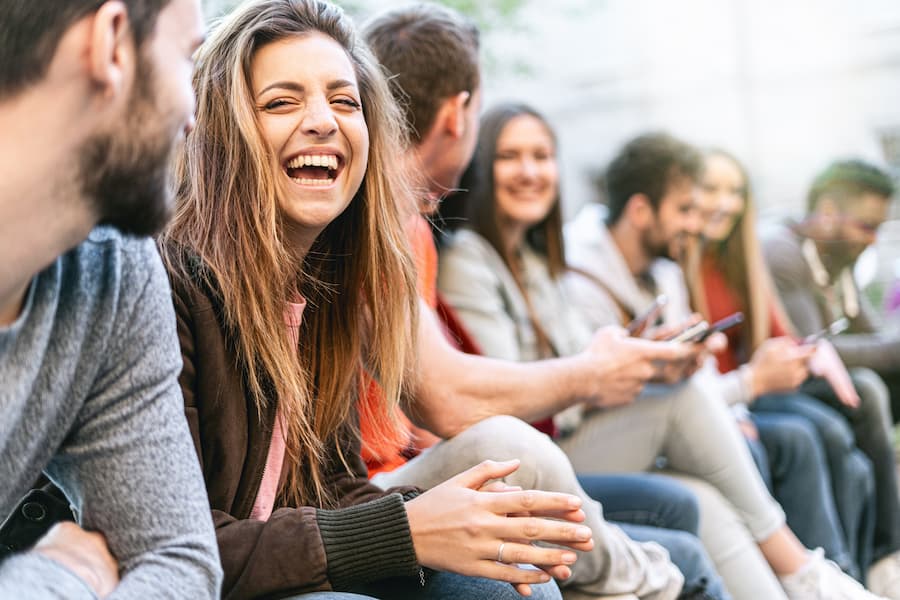 Our partners:
We work with a number of partners for entry level recruitment to ensure that we are reaching people from a range of backgrounds and cultures, expanding our talent pool at OMG and continuing to provide a breadth of perspectives within the company. Our partners include: